The name Greenslade appears in the Great Domesday Book as 'Gherneslete'. The location is marked on current Ordnance Survey maps and is located a couple of miles southwest of North Tawton in grid square SS6400 (50.79º N 3.92ºW)
Extract from Domesday Book:
The entry for Greenslade is the last entry in the first column - Gherneslete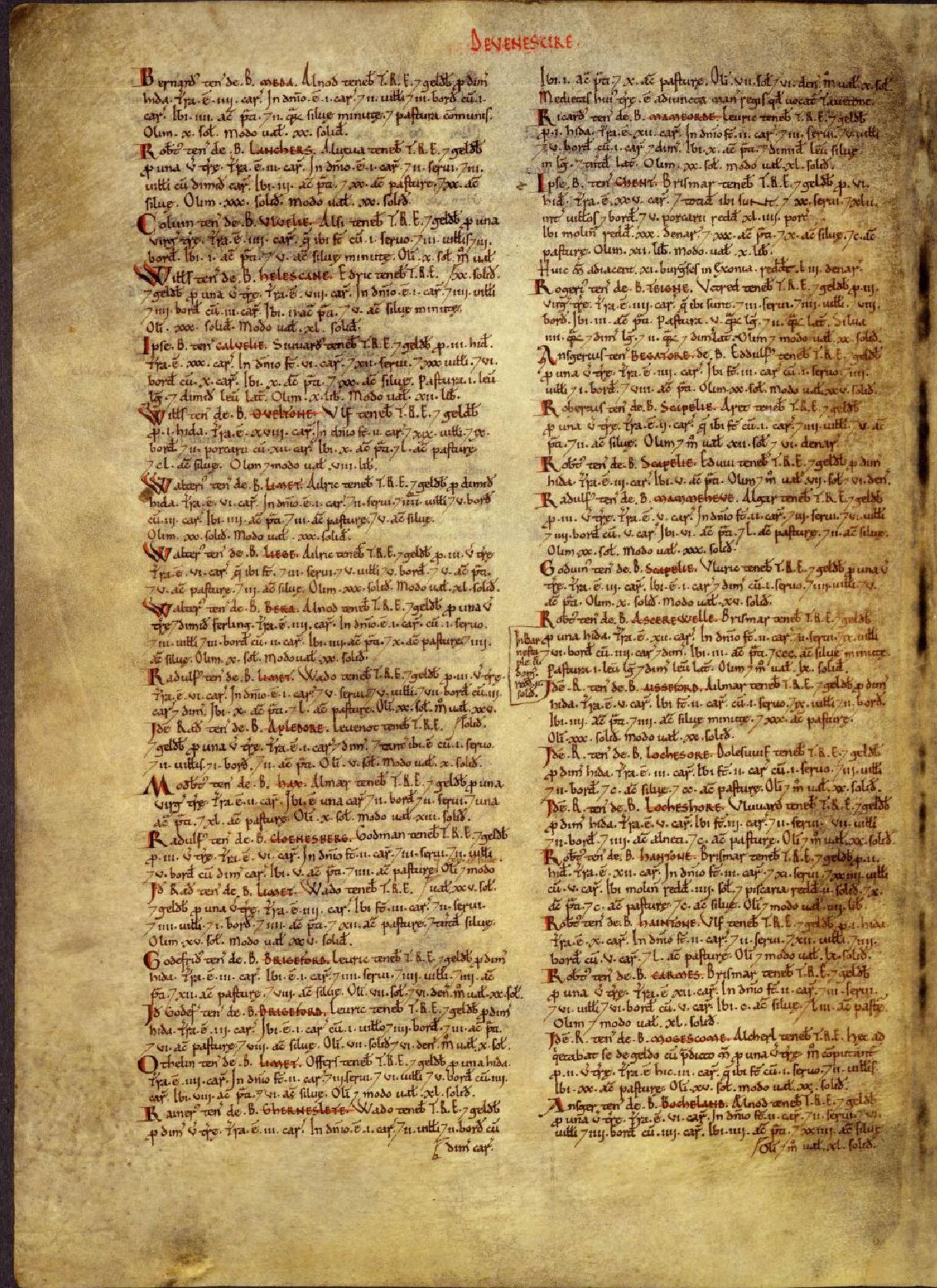 Source: National Archive © Crown Copyright
The translation is:
Rainer holds GREENSLADE from Baldwin. Wado held it TRE, and it paid geld for half a virgate of land.
There is land for 3 ploughs. In demesne is 1 plough; and 2 villans and 2 bordars with half a plough. There is 1 acre of meadow and 10 acres of pasture. Formerly 7s.6d. ; now it is worth 10s. Half of this land has been joined to the king's manor which is called North Tawton.
Extract from current Ordnance Survey 1:50 000 map: